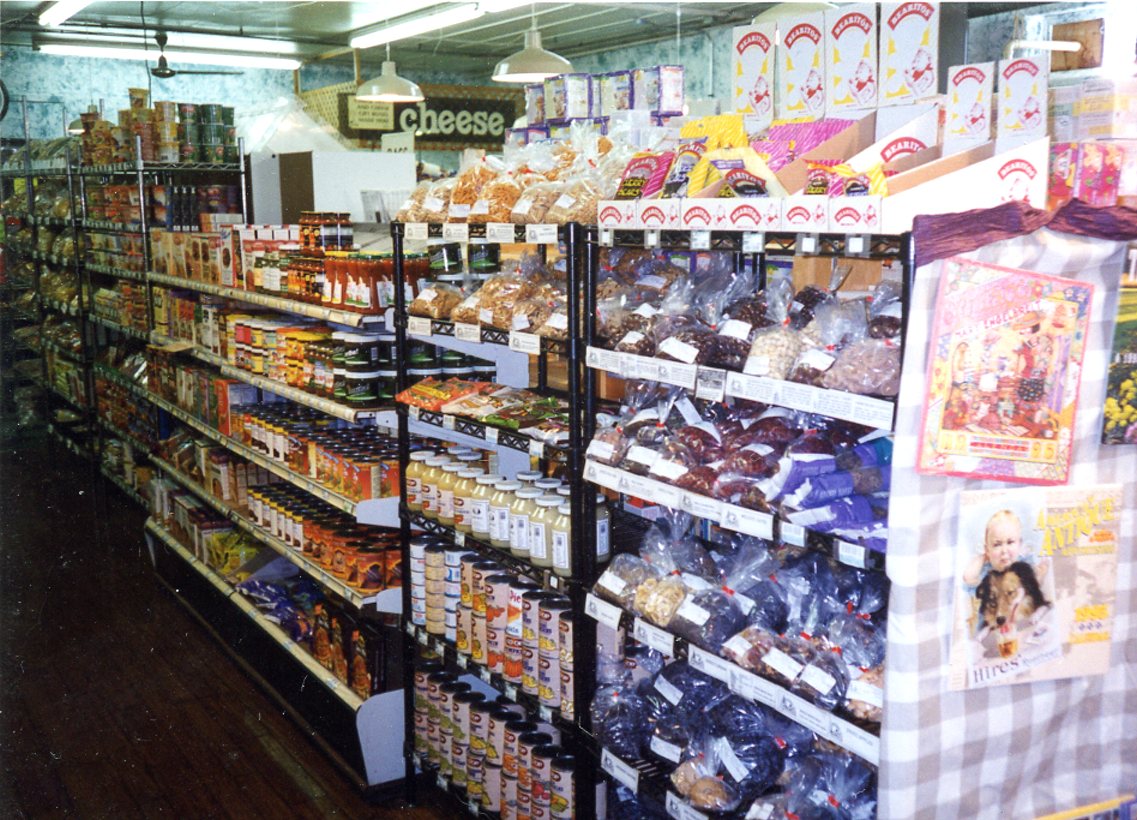 Local residents Peter Roang and Deb Ramsdell co-founded Basics Natural Foods in 1977. The original location was at 1616 West Court Street, a 400 square foot store run by five or six employees. It was the first store of its kind in the area and a member of the emerging natural foods movement in the United States, focused on creating a better world through better diets and more sustainable food production. Although some items were delivered directly to the store, many had to be picked up from suppliers. Many of the items sold were bulk items dispensed out of white buckets or large jars. Partnerships with local sustainable producers were established – many that would go on to last decades, and even to this day.
In 1978 Basics became a worker's collective, which disbanded shortly thereafter when several members chose to follow different career paths. Basics Collective became Basics Natural Foods, a partnership owned and operated by Peter Roang, Debra Ramsdell and Karin Roang Jordan, Peter's sister. In 1981 the partnership was converted to a corporation.
In the meantime, interest in cooking with the "new" foods offered at Basics had spawned another idea based on natural foods – a natural vegetarian restaurant in Janesville. Although it was separately owned, the Basics founders and staff were instrumental in helping to establish and support The Wheatberry. The Wheatberry's menu offered a wide range of natural, vegetarian fare, from an array of smoothies to famous muffins to entrees featuring tofu and hearty soups. Sadly, the Wheatberry closed in the early 1990's, but many in the area still wistfully remember the tofu casserole and ask about the salad dressing they so fondly remember.
Karin sold her shares of Basics to her two fellow owners and returned to her former career as a special education teacher, but she would later serve on the board of Basics Cooperative for several years.