Staff Anniversaries
Thank you for your dedication to the Co-op!
new co-op owners
Emily Arthur
Kathleen Bjoin
Kevin Carnes
Vicki Enger
Michelle Gonnering
Katherine Hachmeister
Traci Hausz
Laurie Heesen
DeAnna Jacobs
Kristi Jensen
Chrissy Jones
Tress Koeppen
Robin Lowery
George McDonald
Kari Pratt
Tina Salzman
Bethany Schiefelbein
Shelly Smith
Tammy Tucker
Patrick Wuksinich
more than a farming community
An example of how your support of organic and fair trade coffee has a direct impact on gender equity and lives abroad.
Read More →
Getting better sleep doesn't have to be a struggle. Learn how to make good rest a part of your routine.
Read More →
By being an owner, I'm helping to ensure the longevity of the Co-op and bring all walks of the community together.
Read More →
RP's Pasta has transitioned to another dedicated company out of Madison, WI: Taste Republic! A new name & look, but the same high quality ingredients and artisan-style preparation.
Read More →
Pumpkin spice and everything nice - without any sugar or fillers! Get ready to rock your morning coffee routine.
Read More →
little free library revamp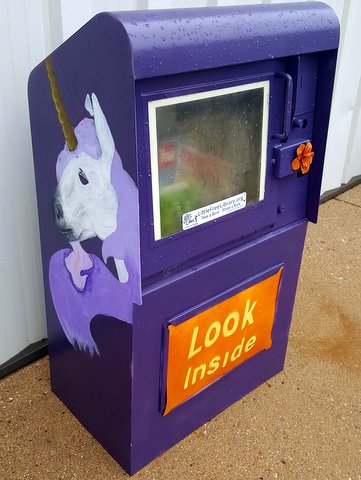 Our Little Free Library is getting a makeover! Weather, wear and tear had caused it to look tired. A big thank you to Basics staffer Ryan and her daughter, Ana, for the redesign!
Please consider dropping off your unwanted books for others to enjoy, and pick up something new for yourself.
*Labor Day hours 8am-6pm (coffee & deli closed). Watch for the Basics float in Janesville's Labor Day Parade starting at 1pm downtown!*
never miss another newsletter
Join our email community and stay informed!